Spinal Decompression at Infield Chiropractic Clinic
Spinal Decompression at Infield Chiropractic Clinic
Written By Infield Chiropractic Office on April 3, 2022
---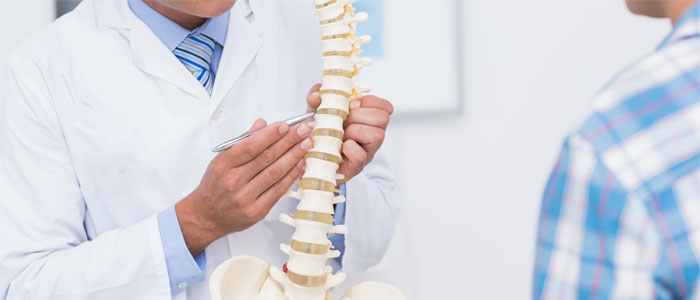 Injuries like a herniated or pinched disc can cause severe pain. Left untreated, your pain can worsen and make it difficult to do simple activities. The good news is that you can do something about disc pain.
Spinal decompression at Infield Chiropractic Clinic helps Kingsville and Euclid patients get their lives back and put a stop to their pain. Whether you suffer from low back pain or chronic headaches, spinal decompression has several benefits.
What Is Spinal Decompression?
Spinal decompression is a technique used by chiropractors to straighten the spine. This type of adjustment takes the pressure off of nerves and discs. A lot of the back pain often comes from pinched and herniated discs, as well as pressure on different areas of the spine. Chiropractic care works to relieve this pressure, allowing you to live pain-free.
Natural Pain Treatment With Spinal Decompression
The team at Infield Chiropractic Clinic works to help Euclid and Kingsville patients take charge of their back pain. We use spinal decompression, as well as chiropractic adjustments and physiotherapies, to target your pain at the source.
Spinal decompression offers several benefits:
Treat your pain without the use of painkillers

Target your issue at the source, rather than the symptoms

Receive practical lifestyle guidance on how to prevent future pain

Straighten your spine, improve your posture, and relieve pressure

Reduce stress and improve your sleep
Spinal Decompression in Kingsville and Euclid
For years, our chiropractic office has worked to help patients get back to doing the things they love. Our spinal decompression techniques help you improve your range of motion, straighten your back, and help prevent future injuries.
We tailor our chiropractic treatments and adjustments to each patient. We understand that treatment shouldn't take a "one size fits all" approach, which is why we develop a plan just for you. Many patients report that their condition improves or even disappears after just a few visits.
Schedule an Appointment
It's time to say goodbye to your pain, whether it be sciatica, headaches, or low back pain. Spinal decompression is a proven way to realign your spine and get back your range of motion.
Schedule an appointment at Infield Chiropractic Clinic for Euclid and Kingsville spinal decompression. Call our chiropractic office in Kingsville at (440) 224-0680, or our Euclid office at (216) 938-7889.
References
Nall, R. M. (2020, August 28).

Slipped (Herniated) Disc

. Healthline. https://www.healthline.com/health/herniated-disk#symptoms

Posted In: Chiropractic Pinched Nerve Spinal Decompression Herniated Disc