Managing a Concussion With Chiropractic Care
Managing a Concussion With Chiropractic Care
Written By Infield Chiropractic Office on March 3, 2022
---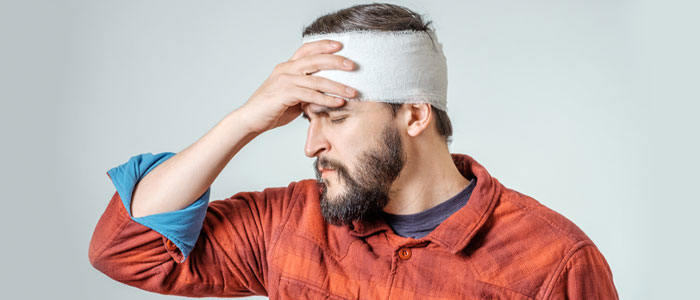 A concussion is a serious injury that should never be taken lightly. Every concussion is potentially severe. If not treated appropriately it can become a life threatening injury. The doctors at Infield Chiropractic Clinic understand the importance of this and are specialized in treating these conditions with the utmost importance and compassion. We are ready to help you safely manage a concussion using the SCAT5 method.
What Is a Concussion?
A concussion is a brain injury that results from sudden trauma to the head. However, it's important to note that the original impact doesn't have to be to the head. All it takes is enough from another area of your body to get transmitted to your head, like an awkward fall, and you'll sustain a concussion.
Someone who has undergone trauma to the head should seek medical attention immediately. The doctors at Infield Chiropractic are prepared to assist patients with concussions to avoid life-threatening complications. We have team members licensed and trained to manage concussions.
How Chiropractors Evaluate Concussions With SCAT5
Using a standardized model called SCAT5, chiropractors can evaluate and manage concussions. This system scores individuals based on their symptoms, memory, balance, and cognitive ability to determine if they are suffering a concussion.
SCAT5 is used in both sports groups and doctors' offices to determine if a patient has a concussion, as well as the severity of the injury. It is important that the patient be seen by a medical professional trained to perform the test.
Infield Chiropractic Clinic uses SCAT5 to evaluate concussions. We also provide services like range of motion assessments and orthopedic testing during our comprehensive concussion evaluation.
Concussion Management in Kingsville and Euclid
Chiropractors are skilled at evaluating and managing concussions, and can also help patients throughout the concussion recovery process. With proper adjustments and orthopedic testing, as well as the return to play protocols outlined in SCAT5, we can get athletes back on the field. Our office is licensed by the American Chiropractic Board of Sports Physicians to perform concussion management.
The team at Infield Chiropractic Clinic is ready to give you personalized, professional care. Not only do we help patients regain their range of motion and balance, but we continuously evaluate your condition. Our goal is to restore normal function to your muscles after your injury.
Schedule an Appointment at Infield Chiropractic Clinic
If you suspect that you have a concussion or need immediate care for your head trauma, we encourage you to call our chiropractic office in Kingsville at (440) 224-0680, or our Euclid office at (216) 938-7889.
References
Concussion – Symptoms, Diagnosis and Safety Guidelines. (2018). American Association of Neurological Surgeons. https://www.aans.org/en/Patients/Neurosurgical-Conditions-and-Treatments/Concussion
SCAT 5– CATT Online. (2019). Concussion Awareness Training Tool. Retrieved February 19, 2022, from https://cattonline.com/scat/

Posted In: Chiropractic Concussion SCAT5